It's time to get together, talk about money, figure out your finances, and get on track. These five lesson plans are designed to get you thinking about values, spending habits, investments, and how money affects relationships.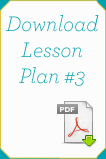 Do you have a financial adviser? Do you know what a financial adviser does and how they can help you? Do you know how to find an adviser?
Or, do you find all of this really confusing? Well, simply put, a financial adviser is a professional money manager. They provide you with sound investment advice and recommendations. Use their expertise and rely on them for support and information.
You will learn about the different types of financial professionals that you could work with to help you manage your finances. You will compile a list of questions that you could ask prospective financial advisers. You will complete an online registration check. As a collective group you will list the red flags of investment fraud.